You Can Do it All
The way consumers shop is changing and technology is altering the way retailers need to market to their customers, that's why we've partnered with experts to create affordable, integrated business solutions that will help retailers compete like a big box store.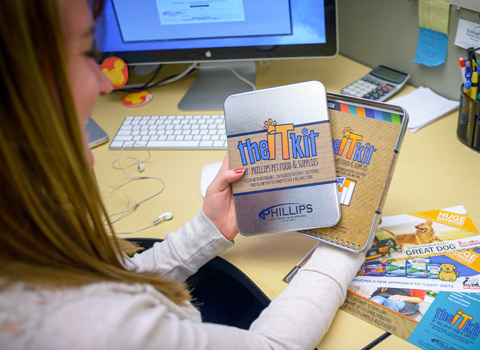 We'll Give You a Hand – Or Paw
Driving customers into your store is the first hurdle and enhancing their experience compared to the competition is next. The final step is to retain the customer so that they'll return. The independent retailer is a symbol of the roots of Phillips. We promise to keep the independent pet channel alive.
The IT Kit is a unique toolbox that is filled with affordable, integrated business solutions that allow you to market and compete like a big box supplier.
For more information, please contact your sales representative or email itprogram@phillipspet.com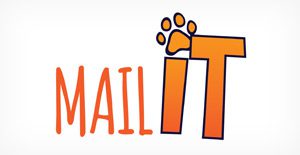 Mail IT – Don't Chase Your Customers
New customer acquisition is especially important to your business. Without new customers, your business will have trouble growing. Our Mail It program offers an easy, inexpensive way for your store to customize a direct mail piece that is delivered to the front door of pre-qualified pet parents in your store's neighborhood.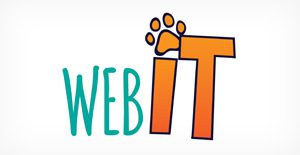 Web IT – Alpha Online Experience
The web is changing consumers' preferences and how they shop. Making sure your business has an online presence is critical to growing your sales. A fresh website, engaging in social media, and making sure your site is optimized for viewing on mobile devices are the three most important features your online presence should include today. Web is not a trend; it is the new way to do business.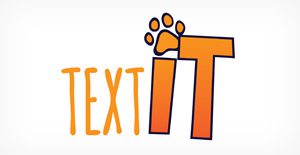 Text IT – Keep Customers Begging
Customer retention is extremely important to small businesses. The cost to retain a current customer is 7 times less than trying to obtain a new one. Mobile marketing is the latest technology that supports you in retention. Petzmobile, our pet industry specific mobile marketing technology allows you to easily communicate weekly store offerings to your current customers thus driving them back to your store.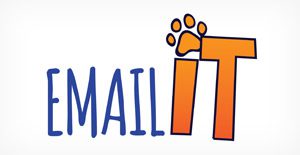 E-mail IT – Polly Want a Coupon?
Quality, consistent communication to your customers reinforces customer retention. It also allows you to become a credible source to your customers by communicating out on subjects that are important to pet owners. 44% of e-mail recipients made at least one purchase in the past year based on a promotional e-mail. Our partnership with Constant Contact allows you to save money on your subscription in addition to access to pet store specific templates that can be customized with your store's information.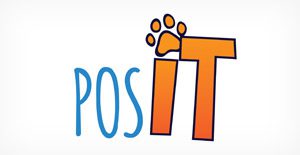 POS IT – We'll Help You Get Organized
A good POS system allows you to run your business smoothly. They track and record sales, manage inventory, place your orders, track promotions, store customer information, manage payroll and allow you to keep track of activity even if you are not at the store. According to the National Retail Federation, U.S. retailers lose $224 billion due to excess inventory and $45 billion from not having inventory in stock. Our partner POS system has been customized for a pet store's needs. It also comes pre-populated with the Phillips catalog and pricing.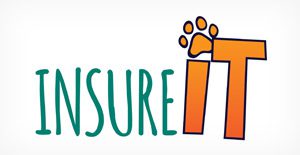 Insure IT – Find The Best Rates for You
Small businesses have a lot in their bowls and shopping around for the best rate on insurance premiums is not always a priority. Phillips has worked hard to negotiate savings for you. We contacted the major insurance carriers and had a "comprehensive" program created specifically for independent pet stores. This program will offer discounted rates on various types of insurances like recall protection, liability, loss of livestock, and workmen's compensation and is designed to pay out dividends once certain thresholds are met.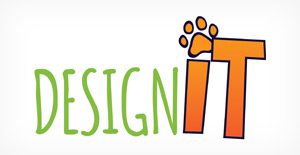 Design IT – Create A Standout Store
Proper store lighting, space planning, product placement, along with the right fixtures in your store can help increase sales up to 30%. Phillips has found some store merchandising experts that have worked specifically with pet stores and have seen significant results. We have also worked with the largest store fixture suppliers to obtain discounts for you. If you are looking for a design consult, new fixtures, or merchandising advice, our team can help you.
Process IT – Done In A Snap
Payment processing should be an easy, convenient experience for both you and your customer. Partnering with a company that can deliver this experience to you is now as easy as a phone call. Our Process IT program allows you to partner with the most reputable payment processor out there while receiving a discount on their services – simply for being a Phillips Pet Food & Supplies customer.
Reward IT – Big Rewards Keep Customers Coming Back
Make Loyalty Marketing the backbone of your business. Build customer relationships to increase retention and grow your sales. Our Reward iT program allows you to partner with the most popular loyalty company in the pet industry. They make it easy for you to take advantage of cutting edge marketing and you'll receive a discount on their services – simply by being a Phillips Pet Food & Supplies customer.